Glad to have you onboard! If you are a coach or AD and would like to claim your teams, here is what you will need to do for each team.
1. If you haven't already done so, sign in or create an account. Click here for instructions on how to create an account. 
2. Once you're logged in, use the search bar to find your team. You can use the search bar by your profile tab in the top right, or navigate to your specific sport, then select the schools tab.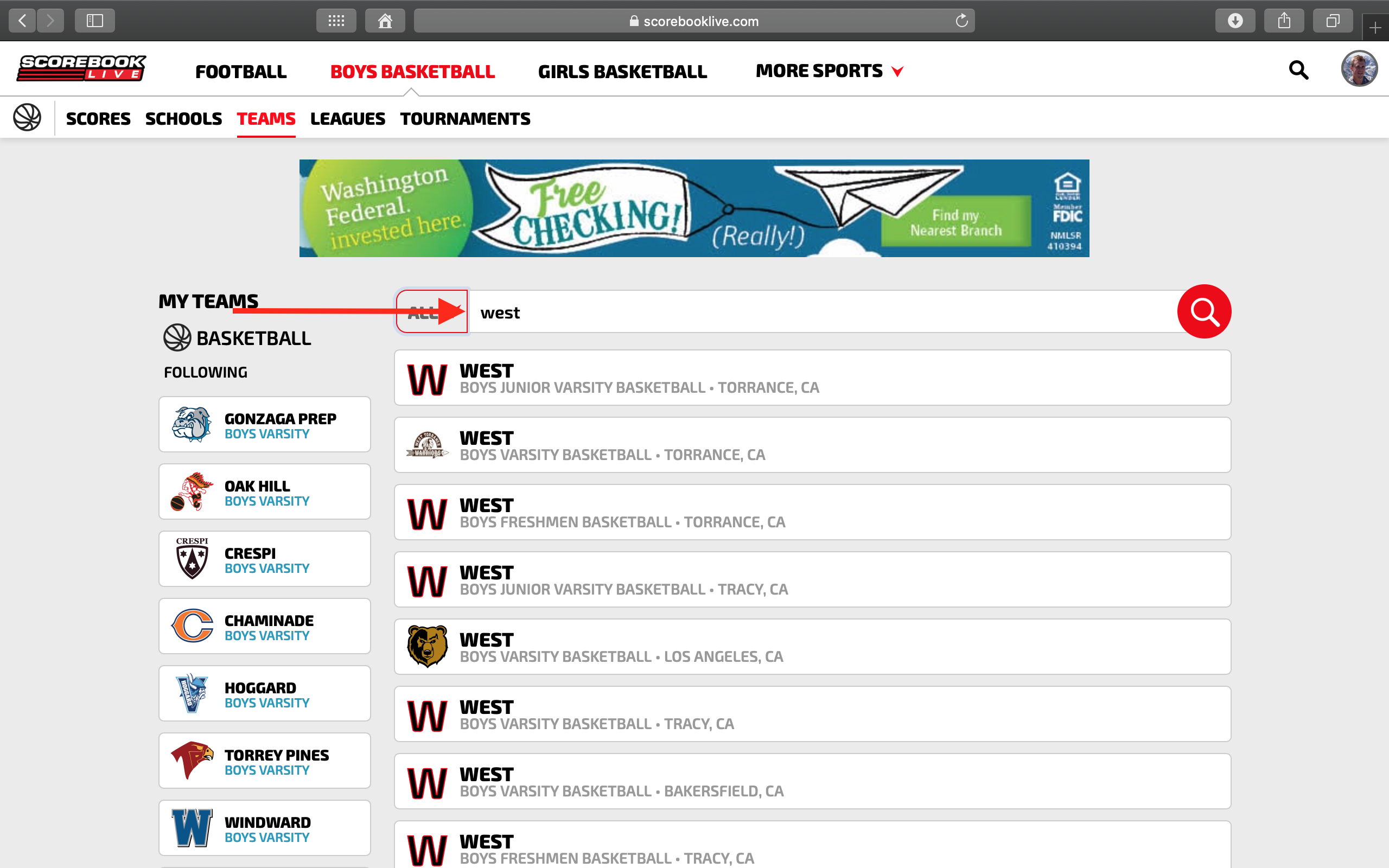 3. When the team that you searched for appears, click Claim to claim your team.
4. The Claim button will now say Pending. You will receive an email from Scorebook Live letting you know if your claim was successful.
Make sure to download the Scorebook Live App here to begin scoring: https://geo.itunes.apple.com/us/app/scorebook-live-basketball/id913427905?mt=8