1. Click your "Account Settings" button in the top right and then click "School Manager"
2. Make sure you are on the Teams tab and click on the username of the Team Owner you want to change
3. Click the Remove button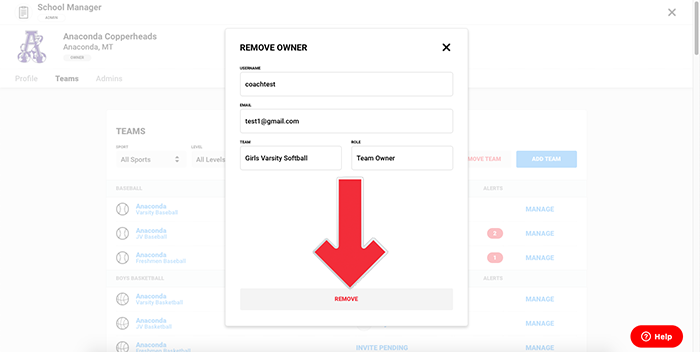 4. Now you can invite a new Team Owner!